Monitor pressure, airflow and more from the Cloud 24 hours 365 days a year, complete with alerts to let you know when the environment becomes unsafe, while ensuring that contaminated air is being efficiently removed.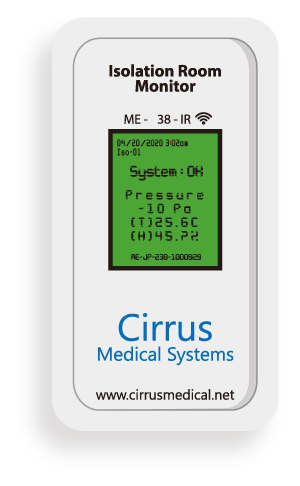 • Monitor and analyze negative pressure, temperature and humidity.
• Display room status by colored screen.
• Real-time Cloud data management & analysis.
• SMS & Email notifications provided, when unsafe conditions occur.
• Connects wirelessly.
• LiPo Battery Backup
• Portable & light weight.
• Simple & quick installations.
Implementation Suggestion