Rapidly deployable, EVU-5 can create negative air pressure and create high air exchange in the environment.
The unit can process up to 50 CBM/min.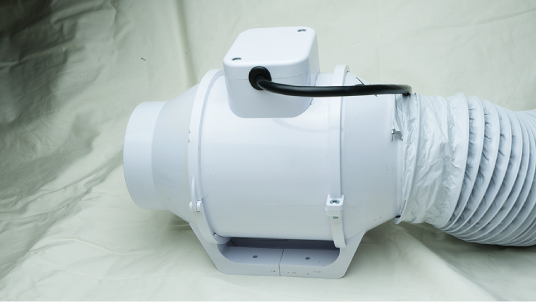 Engineered Ventilation Unit
EVU-5
・Ensure negative pressure in the area
・CBM 50/M
・Monitor and analyze air pressure, and operate the system with optimal settings
・Real-time cloud data management and analysis
・Notification by SMS or e-mail in the event of an emergency
・Internet connection via Wi-Fi
・Operation by USB power supply
・Backup with lithium polymer battery
・Lightweight and portable devices
・Simple and rapid equipment installation
Without an EVU5, contaminated air is not consistently removed, causing the viral load to increase,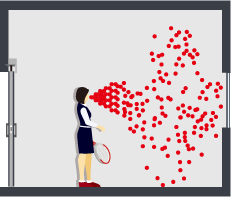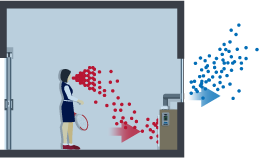 The EVU-5 maintains a constant amount of air ventilation, diluting the viral load, making the environment safer.
Without the Cirrus EVU-5 installed, aerosol droplets expelled from breathing, coughing, and other respiratory actions are expelled into the air, and can remain for up to 3-4 hours.
These particles can then escape into other rooms, contaminating other environments.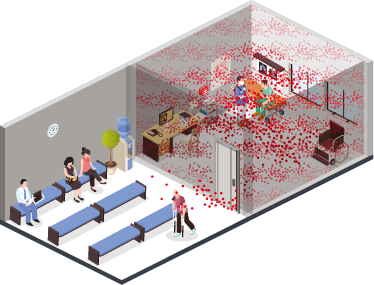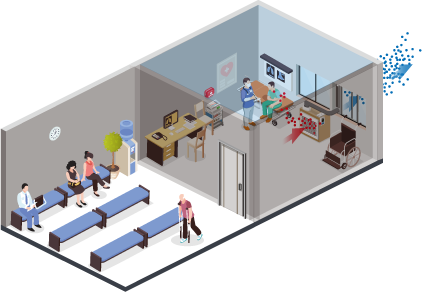 With the EVU-5 installed, the same droplets cannot escape the containment room, keeping not only staff, but patients in other areas, safe.
Implementation Suggestion