Cirrus ME system monitors the environment 24/7, verifying that contaminated air is being contained and filtered out by the engineered ventilation system. Cirrus ME devices make it simple to visually compare zones and identify when unsafe conditions occur.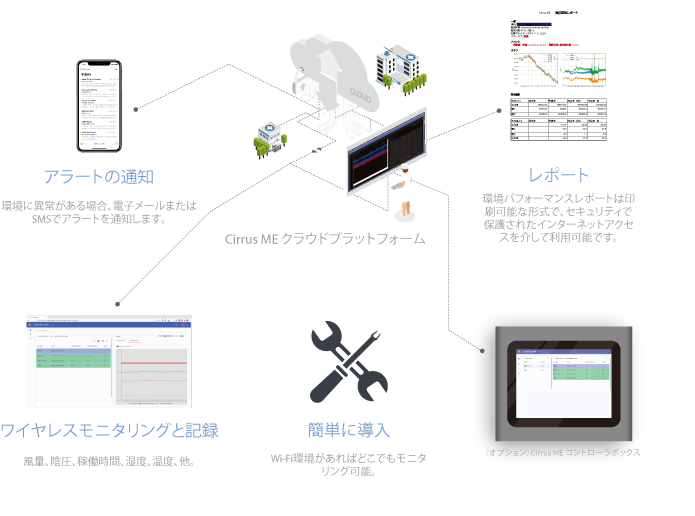 Monitor pressure, airflow and more from the Cloud 24 hours 365 days a year, complete with alerts to let you know when the environment becomes unsafe, while ensuring that contaminated air is being efficiently removed.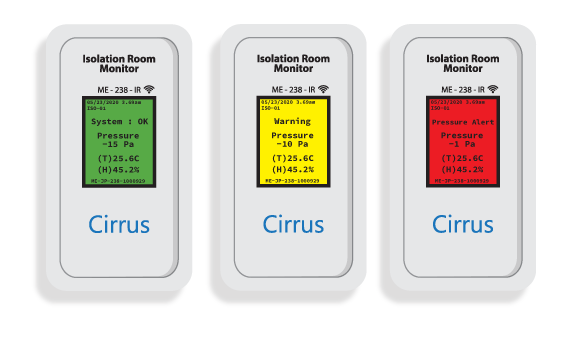 • Monitor and analyze negative pressure, temperature and humidity.
• Display room status by colored screen.
• Real-time Cloud data management & analysis.
• SMS & Email notifications provided, when unsafe conditions occur.
• Connects wirelessly.
• LiPo Battery Backup
• Portable & light weight.
• Simple & quick installations.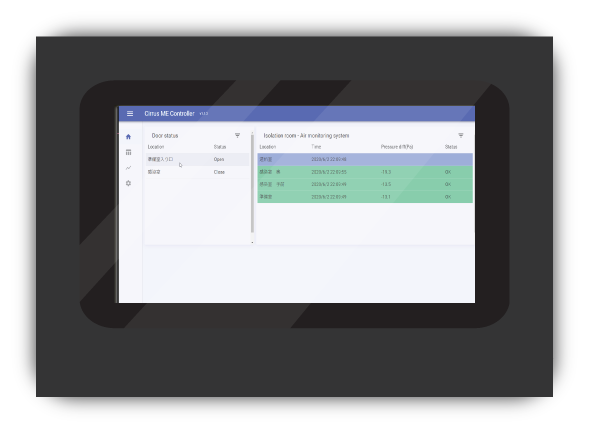 •Dual high accuracy pressure sensors.
•Automated data backup to cloud.
•7″ touch panel display.
•Wi-Fi or Ethernet.
• 4G internet connection (optional).
Spare ports for up to 12 entry stop-lights, 8 door open sensors.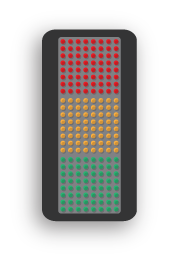 ・Optional Entry Stop-Lights
・Active Mode –
・Passive Mode –